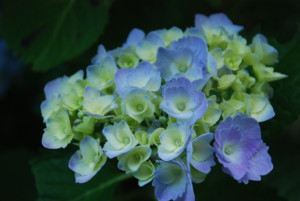 If you are confused about the differences in matchmakers and dating coaches, you are not alone. Let me help clarify some of the confusion. They both share the goal of helping you find love. They both work to establish safety and trust in order to get to know you personally and understand your individual wants and needs in relationships. They both offer phone, email, text, and/or Skype contact during your agreed upon contract. They are both often described as "personal trainers for your love life." Their clients are always confidential.
A dating coach offers coaching and services to improve your success in dating and finding love. They teach you how to meet and attract romantic partners. Common services offered include help creating custom online profiles, wardrobe consulting, and a professional photo shoot with a hair and makeup stylist. Some dating coaches have education, and professional training in counseling to help you improve your dating and relationship skills. Their expertise can guide you in developing your own wisdom and insight about what works for you in successful dating relationships.
Matchmakers arrange meetings and facilitate introductions between two people. They can save you time if you are too busy to search for and select people to meet and date. If you want to outsource your love life to someone else, a matchmaker is for you. Their fees vary considerably, depending on the number of dates you want to have arranged for you.
Although no educational degree is required to work as a dating coach or a matchmaker, it is advisable to work with dating coaches and matchmakers who have graduate degrees and are licensed and trained to work with individuals, couples, and families. You are making an important investment of your time, your money, and your love life when you work with a dating coach or matchmaker, so why not work with someone who is educated and trained as a relationship and couples expert? Some dating coaches and matchmakers are certified life coaches, and some have no particular credentials or qualifications. The Matchmaking Institute will certify matchmakers who complete exercises in a home study kit, attend 3 days of training classes, and conduct a business plan and website review.  Be clear about the services you are receiving and the fees you are being charged by dating coaches and matchmakers because the fees vary considerably.
I have spent 35 years working as a licensed couples' therapist helping couples navigate the challenges of relationships and create lasting, loving relationships. I have counseled with thousands of couples and have learned what makes relationships fulfilling and successful. I am excited to share what I have learned in my dating and relationship coaching with my clients.
I will teach you to be a smart internet searcher and dater. I will help you understand why your relationships are working and what to do differently if they are not working. I have many tips to help you find your romantic partner, whether it be through the internet, utilizing your network of connections, or increasing your chances of meeting organically. I believe you are the only one who can determine whether someone is a good match for you. You know if that spark and chemistry is present when you are with someone. I will teach you how to pay close attention to your thoughts, feelings, and intuitions when you meet and spend time with someone new. My expertise is in helping you understand what you want in a relationship, how to meet and date successfully, and how to create a love life that matters.
[/fusion_text][/fusion_builder_column][/fusion_builder_row][/fusion_builder_container]