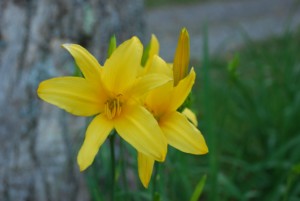 Why have I narrowed my population for dating and relationship coaching to men and women in the San Francisco area who are over 40? It's simple. You are older, more mature, wiser. You have a sense of who you are, and you understand your strengths and weaknesses. You have many years of experience in your relationships with friends, lovers, partners, family, and coworkers. You have made important career and parenting choices, and you have celebrated many successes in your life. You have dreams and goals for your future. You have so much love to give. You are ready to date and are open to exploring the possibilities of new relationships.
This is the population I love helping the most. What is more exciting than helping people learn to date successfully and find a loving partner? My clients are ambitious, successful, bright, and motivated to create the love life they most desire. Their efforts to find love are not working…yet.
You may have been dating for a period of time with no success. You have had some fun dates and gone on some dates you wished had ended within the first 15 minutes. You have signed up for several online dating sites and spent evenings searching, greeting, and responding. You have checked out people in Whole Foods and on airplanes, and you're still baffled by how couples actually meet this way. On a rare occasion, you've had a friend or co-worker set you up with their single friend. While you appreciated their efforts, this friend was probably not your ideal date. Hopefully you have accepted every invitation to a party, even when you despised going alone. Most couples don't invite single friends to their parties, so consider yourself blessed to be included. You never know if you will meet someone at the party who is single or has a great single friend.
You may be healing from a painful break up or divorce. Your confidence is low and your motivation for reentry into the dating world is near the bottom of your "to do list." You are emotionally raw and to be vulnerable and connected again sounds risky and scary. How do you even begin to take the plunge back into dating?
You may have had a wonderful marriage and your spouse died. You still miss them and always will. Grieving and healing take time. The idea of sharing your life with a new partner almost feels disloyal to your spouse, and your kids are not excited about including a new person in family activities. One day there will be a time when you are ready to date and have fun sex again. However, you have no idea how to flirt, look your best, or what the current protocols are for calling, texting, and romancing.
Some of my clients attend as many singles events as possible, in hopes of finally meeting that special person. They go to Meet Up groups of similar interests, singles travel groups to foreign countries, ski trips, camping trips, hikes, art events, and cruises. They try Speed Dating, where you meet someone new every 5 minutes. They sign up for singles lunches, singles dinners, single dances, singles cooking classes, and singles parties sponsored by various organizations. Many of these events are fun and you can certainly meet great people who share similar interests. However, meeting a great person does not necessarily mean this a person you want to date. After attending various single events, there will be times you will go home, collapse into your bed, and feel very sad because you feel alone, hopeless, and worn out from making so much effort to find love. What you most want in these moments is to share your bed with the person you love and enjoy the pleasure of passionate lovemaking before falling asleep. You want to wake up with this person, have coffee in bed together, and share your life with someone who is kind, thoughtful, comforts you, and cares about you.
Most of your friends are married, and they travel and hang out with their married friends and their families. This means you get to see your girl friends or guy friends for lunches, daytime exercising and for an occasional dinner when their spouse is out of town or has evening plans. While time with your close friends is cherished, it still leaves you with many evenings of sitting home alone. Reading a great book, watching a TV series, streaming movies, catching up on work, and doing projects all have their place of importance in life, but as days and weeks pass with no social life, these activities in solitude are not so much fun.
I have found that men, in particular, do not like to be alone. They like partnership and often rush into new relationships too quickly, before they establish a foundation of friendship with the woman. They have fun or mind blowing sex for the first time in years, and they confuse these feelings and endorphins with falling in love. Love and lust are not the same in terms of long-term healthy relationships. I help men understand the differences, and understand the many differences between men and women.
On the other hand, women often say they are done with dating men. They are tired of dating men who are not available for a relationship, whose words do not match their actions, or who suddenly disappear when things seemed to be going well. Women often have trouble trusting a new man and opening their hearts again, so I help them pay careful attention to words, behaviors, and how men show up. Women usually have ridiculously long lists of requirements of what they want in a partner, and men have a concise short list. Both need tweaking and flexibility. After all, by the time you are dating in your 40's, 50's, 60's or older, you are used to living a certain way, and your lifestyle choices will certainly have some differences from the people you date. Certain ways and qualities matter, and some need to be deleted and renegotiated. I will help you clarify what matters and why.
So back to why I love helping men and women over 40 in San Francisco learn to date successfully… I believe the single men and women in this age range who are looking for love are feeling lost, confused, frustrated, and lonely. They have a deep desire to share their lives and grow old with a loving partner. They need help managing the landscape of mature dating. I am an expert in understanding what makes relationships work, and I will teach you the skills you need. I will help your dating life flourish so you will find a love life that matters.